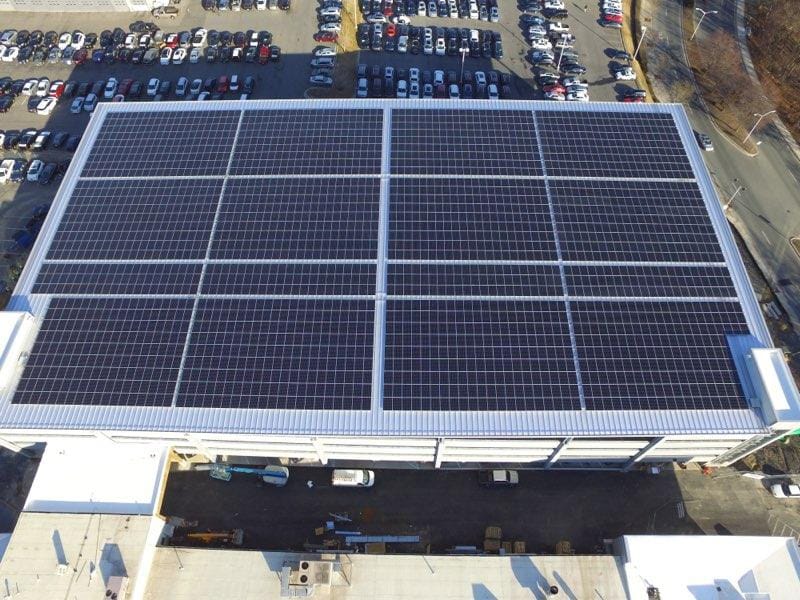 As a brand, Subaru has always cared very much about being eco-friendly. The Subaru Loves the Earth initiative has done a lot to reduce waste and help make our world a cleaner place. Already, Subaru has taken many steps to help preserve resources and natural spaces for future generations with this initiative and all Subaru products are made in zero-landfill production plants. It truly is an inspiration and Subaru encourages dealers to do their part. You may have noticed on your drives in from Germantown, MD and Frederick that our solar garage project appears to be finished. Fitzgerald Subaru of Gaithersburg, located at 904 Russell Avenue in Gaithersburg, MD, is pleased to announce that it is indeed finished and is one of the things we are doing to help our planet.
An Innovative Way of Helping the Earth
Since we love the Earth, and want to do all that we can to assist it, our dealership decided to construct a solar parking garage. The solar parking garage has been completed and Washington, DC customers may be interested to know that it means big things for us. First, this solar garage will produce 80% of our store's energy, helping it be more efficient and reducing our carbon footprint. It will also help us continue our great reputation as a Subaru Eco-Friendly Retailer. As some of you may know, we have that certification because we have met requirements in five different areas to gain that label, including:
Energy Efficiency
Water Conservation
Recycling
Waste Management
Community Involvement
Excelling in all these areas make us a better neighbor for all our Clarksburg, MD area customers. The new solar garage also has another purpose: it will store our new Subaru inventory until it is ready for our customers. As many of you know, our dealership has a huge selection of new Subaru vehicles, including many of the fan-favorites like the Outback, Forester, Ascent, Crosstrek, Impreza, Legacy, and WRX. We have a large variety of trim levels and colors, so folks looking for a new Subaru can find exactly what they need.
Stop in and See Us
Fitzgerald Subaru of Gaithersburg hopes that you will take a moment and drop into the dealership to see our solar garage up close and personal. Take the drive in today and, while you are here, explore all the new Subaru models we have in stock for you.